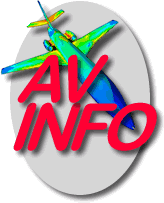 Welcome to Av Info, your source for pricing, interchangeability, and information for commercial jet and regional commuter aircraft parts.
We at Aviation Information developed this site with you, the busy aviation professional, in mind. Take a minute to register and review our rules and disclaimers. Please alert us to any problems you may find or to any additional data that you may find helpful.
Our data includes millions of line items of hard to find information including: Aircraft type, CAGE, ATA chapter, NSN, catalog pricing, trending data, and interchangeability. This data is available from no other source!
Update 6-21-2017 - Moved to new servers! Stay tuned for changes. The 3.0 system will provide a similar experience starting August 1, 2017.
Update 8-14-2015 - 68 new datasources added. Continuing to migrate our systems to Web 2.0 PHP update. Our users will now get a similar experience across all platforms.

If you are currently experiencing login failures please verify that your account is paid.&nbsp Please direct any questions or comments to pastdue@av-info.com
Other Questions? email us at info@av-info.com
CLICK HERE FOR AN EXAMPLE SCREEN
Serving the Aviation Community since 1996
Phone: 954-415-6181 Email: info@av-info.com